Books Published by WLSA Mozambique
Rebuilding lives: The strategies of women survivors of domestic violence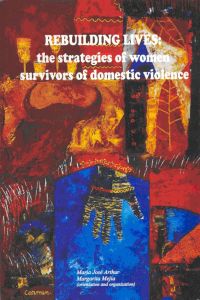 This book, containing the life histories of women who have survived domestic violence, arises from a project linked to the second phase of a research project on Violence Against Women conducted by WLSA Mozambique in 2004-2005.
Rather than attempting to confirm the research results the aim is to give violence "a human face", to show that victims are more than just passive agents of a "fate" they cannot resist.
On the contrary, the aim is to show women with dreams and concrete projects, women who even when powerless, never stop resisting and developing self preservation strategies.
Organizers: Maria José Arthur, Margarita Mejia
Translation published in: 2007
Number of pages: 177
To download the complete text (in PDF) … click here (503 KB)
To download the cover … click here (139 KB)
* * *