WLSA – Women and Law in Southern Africa – Mozambique
The eradication of child marriages as a challenge for the full protection of children's rights

Read the opinion article
Civil society deeply concerned about attack on Mozambique human rights defender and threats to press freedom in Mozambique

Read and/or download the statement

The statement is also on SALC's web-page.
Now available in English:
summary of the new book


UDHINDO: In Defence of Human Rights
and the Environment
In Moatize civil society organisations launched a campaign to protect the environment and fight the domestic violence that violates the rights of women and girls, affected by the coal mining industry. Read the Manifesto.
April 7 – Mozambican Women's Day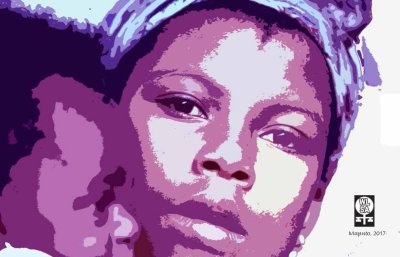 UNHCR worried about Human rights' violations in Mozambique
Read the Press briefing note
Police repression against street action that was demanding an end to violence against school girls:
The UN General Assembly adopted on 21 November a Resolution on Child, Early and Forced Marriage. More information can be found on the Girls Not Brides website.

by Mercedes Sayagues – 31 Oct 2014
Check out the slide show as well!
Three short articles about the Penal Code reform: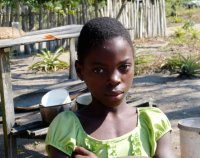 by Mercedes Sayagues – 01 Oct 2014
Article and video by Mercedes Sayagues (IPS)
Recognition for Aldo Marchesini – by Mercedes Sayagues for IPS (23 June)
Mozambique is one of the most dangerous places in the world to have a child. Mercedes Sayagues visits rural clinics to find out why. (Daily Maverick, 19 June)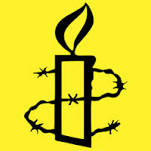 Amnesty International on the revision of the Penal Code:
by Mercedes Sayagues. Daily Maverick (5 May 2014)
When women vote against women's rights. Daily Maverick (24 March 2014)
(AIM 18 March)
Press Release
14 March 2014 – Civil society organisations issue a press release denouncing violations of human rights of women and children in the Penal Code Review Bill, now under discussion in the National Assembly. Click here to read the press release.
More about the Penal Code now under discussion in Parliament:
---
International recognition for Aldo Marchesini
2014 United Nations Population Award for the Italian priest who is fighting to improve women's health
Obstetric fistula: a prison where no woman should live
---
More articles:
Part 1 and 2 of a series of articles on the results of a research project on child rape in Maputo
---
Briefing for journalists:
---
28-29 November 2012: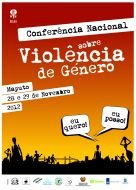 WLSA Mozambique, together with several other organizations, organized a National Conference on Gender Violence which took place in Maputo, on November 28 and 29, 2012
---
Press Review:
---
No safe choice
Slideshow shows the consequences of illegal abortion in Mozambique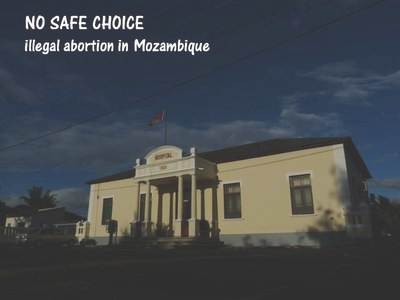 September 28 – Global Day of Action for Access to Safe and Legal Abortion
as Mozambique Prepares for a Change in Law
Article by Mercedes Sayagues for the International Centre For Journalists about unsafe abortion in Mozambique, at a time when Parliament prepares to discuss a new law that will decriminalize abortion
---
Who wants to give birth here?
Dreadful clinics underpin maternal mortality in Mozambique
---
Pemba rape case on VoA News:
---
The rape of a woman by 17 men is justified in the name of respect for the tradition…
A group of organizations sent a letter to the daily Notícias with regard to a news item about a case of violation of women's human rights, condemning the leniency of the columnist. The letter was sent on January 20 and was published on January 28.
On February 9 an article appeared in the South African press:
---
Information in English
WLSA (Women and Law in Southern Africa Research and Education Trust) is a regional non-governmental organisation (NGO) that conducts research about women's human rights in seven countries of Southern Africa: Botswana, Lesotho, Malawi, Mozambique, Swaziland, Zambia and Zimbabwe.
Information in English about the organisation can be found on the website of WLSA's regional head office, situated in Lusaka, Zambia.
Portuguese is Mozambique´s official language and it is the language used in our publications and on most of this website. However, much of our material is also available in English – and we will be adding more on a regular basis.
About WLSA Mozambique
Books published by WLSA Mozambique
WLSA Mozambique decided to make its publications available to the public by putting them on-line as PDF files.
Articles published by WLSA Mozambique
* * *