Sexual and reproductive rights
Sexual violence happens daily for Mozambican women and girls
Maputo, 25 March 2013 – Sexual violence touches the daily life of Mozambican women and girls in many forms, from groping in the crowded minibuses known as chapas, to sexual harassment of schoolgirls by teachers, and gang rape, journalists heard today at a media briefing organized by Women in Law in Southern Africa (WLSA/Mozambique), and N'weti in collaboration with IREX. Specialists in law, legal medicine and children's rights described existing laws and their gaps: rapists of under-age girls escape punishment if they marry the victim; forced anal penetration is not defined as rape; and only sexual harassment in the workplace, not in schools, is penalized.
The health system often fails to provide prophylaxis against HIV infection and pregnancy to rape victims, and police is not helpful. A young man described the frustrating response to the rape and murder of his teenage sister in Maputo. Between the cost of transport, the request for bribes and the lack of police interest, the family stopped seeking justice.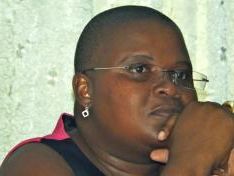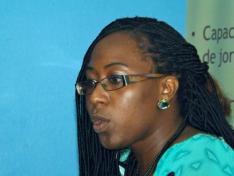 Ana Cristina Monteiro, WLSA, and Amina Issa, Action Aid, spoke at the briefing
WLSA and the NGO Network for Sexual and Reproductive Rights and Health offer funding for in-depth reporting on sexual violence, with technical assistance from IREX, as part of the Mozambique Media Strengthening Program, funded by USAID.
More information about this initiative can be found here (in Portuguese only)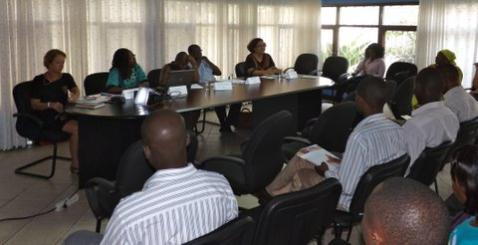 From the media briefing on sexual violence co-organized by WLSA, N'weti and IREX